Whether you're purchasing a car, motorcycle, boat or recreational vehicle, we can help you maximize your savings with our low rates, flexible terms, and loan options.
Whether you're purchasing new, used, or looking to refinance, we can help you get the most out of your money so, you can drive away happy.
Drive your vehicle home today.
We make car buying a fun, simple and easy experience.
You can start your search for your next ride with Member Auto Center (MAC). You can also get pre-approved for AMOCO financing, get vehicle values, and car buying advice.
At AMOCO, our focus is all about you. That's why we have a Direct Dealership program, where you can go directly to the dealership, find your car, and sign all documents at the dealership.
We can help you prepare for the unexpected by offering auto protection, warranties and payment protection. These programs ensure that you are never left in a financial bind with your automobile.
Ready to ride off on your new bike? With our quick and easy pre-approvals, we make purchasing your new or used bike even more exciting. We'll help you get on the open road in no time!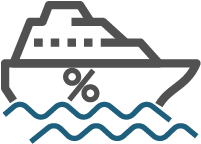 Boat, Jet Ski, RV, Travel Trailer, Motor Home & Other Recreational Loans
Take A Trip By Sea Or By Land.
Get out on the water and cool off or take a ride with a new all-terrain vehicle! With a recreational loan from AMOCO, we make it easy to go out and see the sights and have some fun.
1 APR is Annual Percentage Rate. Best Rate may vary based on personal credit history, value of collateral, loan to value (LTV), terms, and other factors. AMOCO Federal Credit Union provides details upon completion of a loan application. Rates are subject to change without notice. AMOCO Federal Credit Union membership is required. For additional information, visit our disclosures.