We've been in the auto loan business a long time! Over the years, we built a network of partnerships to offer you easy car buying solutions. We promise to get you in the driver's seat and into your dream ride in no time.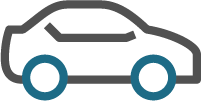 Carvana
The New Way To Buy A Car.
Say hello to Carvana, the leading e-commerce platform for buying the best used cars online. Through the Carvana/AMOCO co-branded website you can buy a car using AMOCO financing, complete your purchase online, and sign all of your contracts electronically. Every car is Carvana Certified with a 100 day/4,189 mile "Worry Free Guarantee" and a 7-Day Money Back Guarantee. Create your personal Carvana profile now to begin your search. Then relax and experience a whole new way to buy a car.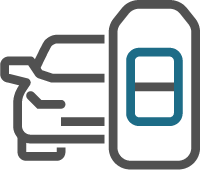 Traditional Car Buying
Search Local Dealership Inventories.
If traditional car buying is your preferred choice, you can save time and money by using our Member Auto Center (MAC) co-branded website. Through this website, you can start your search for a new or used auto at more than 100 local area dealerships. You can also get pre-approved for AMOCO financing, get vehicle values, and car buying advice. Search or build your next car now.
Direct Dealership
One-stop Shopping.
We know how much work it can be to purchase and finance a new or used auto. That's why we've simplified the process by partnering with local dealers to offer AMOCO financing at the dealership. This program offers you the convenience of getting your financing from AMOCO and saves you time by not having to make any trips to the credit union. Here's how it works.