We offer exclusive member only networking experiences. When you attend one of our meet-up events, you'll get the opportunity to connect with other members of the AMOCO community as well as members of our staff.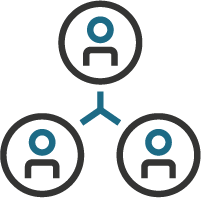 A-ZONE Kids Club Meet-ups
Exclusive to ages 12 and under
If you are 12 or under and have a Savings Account with us you are automatically enrolled in our A-ZONE Kids Club! 
Young Professionals Meet-ups
Exclusive to ages 24-35
Starting and growing your financial future is such an exciting time in your life. Networking with other young professionals of the AMOCO community, as well as our financial advisors is a great way to share ideas and gain financial and career advice from like-minded people. 
Young Professionals Exclusives: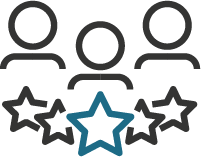 Platinum Club Meet-ups
Exclusive to age 55 and above
Growing older means more time to have fun! Our Platinum Club is specifically designed for active adults and retirees. When you join this club, you'll get the opportunity to enjoy exclusive experiences in our local community and all across our great state of Texas and beyond. 
Platinum Club Exclusives: 
We miss you! Join us for an exclusive AMOCO Platinum Club event for a FREE drive-thru lunch pick up on Wednesday, July 22. We look forward to seeing you!
Date: Wednesday, July 22
Time: 10:00 AM – 12:00 PM
Location: Charles T. Doyle Convention Center 
This event is closed for registration.