Come join us in shredding your personal and valuable information that you do not want any perpetrators to seize. Don't miss out on your chance to get rid of those piles of vulnerable papers!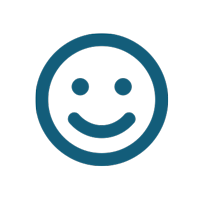 Shred Day
Avoid the Dread and Shred!
We have teamed up with Iron Mountain Secure Shredding to provide FREE confidential shredding for members. You can bring up to three file boxes of personal identifying documents such as financial statements, receipts, or old bills. When you arrive, please remain in your vehicle and have your shred items ready in your trunk or the back seat. We will have our AMOCO representatives greet you and shred the unwanted documents.
**Shred Day has been cancelled due to the continued rain, lightning, and thunder. We will reschedule this event.**
Date: Saturday, August 1 – CANCELLED
Time: CANCELLED
Location: Memorial Hermann Hospital – League City
Non-profit organization: Galveston Island Humane Society
*AMOCO will continue to monitor recommendations from the CDC, state, and local health and public officials. Please check back for updates about AMOCO's Shred Day + Food Drive Event.
According to the Federal Trade Commission, about 9 million Americans have their identities stolen each year and "dumpster diving" or rifling through your trash cans for personal information, is a common tactic used by identity thieves.
The Attorney General's Office suggests shredding credit card receipts, ATM receipts, pre-approved credit card or loan offers that you are not interested in, personal financial information such as monthly statements, and much more. Below is a list of items that can and cannot be shredded.
Bond, computer and copying paper
Adding machine tape
Envelope (with or without windows)
File folders
Accounting ledgers and letterhead faxes
NCR or coated paper and self-adhesive notes
Paper clips, rubber bands, staples, tape, adhesive labels, acco fasteners, and plastic tabs do not have to be removed.
Cellophane wrappers
Paper towels/napkin
Food of any kind
Phone books
Styrofoam cups/plates
Lunch bags
Newspapers
Aluminum cans, foil and metal ring binders