At AMOCO, we are dedicated to helping your financial dreams come true. When you become a member, you will love being part of a financial institution that's all about YOU!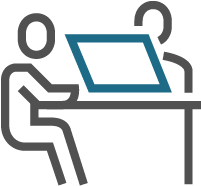 Joining AMOCO is easy!
We'll have your account open in minutes.
You may qualify for membership if:
To become a member, you need to apply for a basic savings account. This account establishes your ownership in the credit union. Establish your membership online or visit an AMOCO branch near you to begin your membership. Be sure to have the following information:
As a complimentary benefit of your credit union membership, all members are eligible for at least $2,000 Accidental Death and Dismemberment coverage through TruStage. All you have to do is claim it. In three minutes or less, your application will be complete, entirely online through Fast Apply AD&D. Become a member today and claim your no-cost AD&D coverage now.