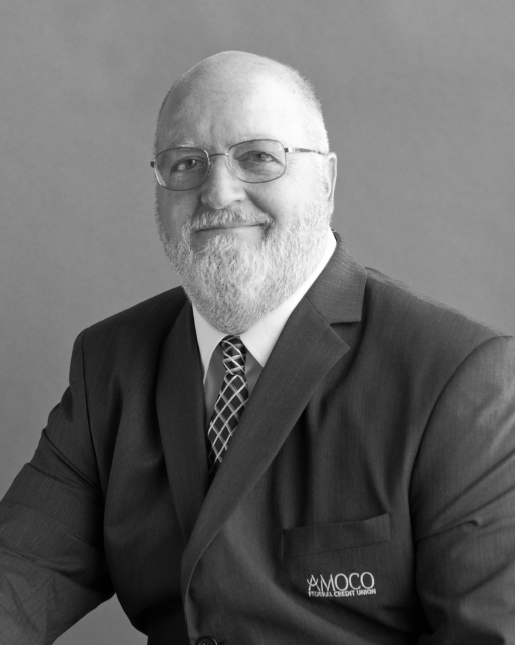 AMOCO has over 80 years of service and integrity behind its name, and Roger McCrary has contributed to this standard for 33 years. Mr. McCrary is a true reflection of what AMOCO stands for, both as a member and a Board of Director.
In 1975, Mr. McCrary joined AMOCO as a credit union member. As his personal financial relationship grew with us, so did his desire to serve other AMOCO members. In 1986, he took the first step to achieving that goal by becoming a volunteer on AMOCO's Supervisory Committee. His leadership and dedication soon earned him the position of Chairman. In 1988, after only two short years on the Supervisory Committee, Mr. McCrary was elected to serve on the Board of Directors. Over the last 31 years, he has served in every position of AMOCO's Board of Directors and continues to serve today. He is also an active member of AMOCO's social group, the Platinum Club.
Mr. McCrary also plays a vital role in the community through his participation with other organizations. His commitment to service includes volunteering with the Galveston County Fair & Rodeo, the Galveston County Beef Forage Committee, and the Union's Negotiations Committee. He has also served as Guard on the Oil, Chemical and Atomic Workers (OCAW) Union Executive Committee for 17 years, and on the Credit Union Cornerstone League Education Committee for over six years. For 14 years, he served on every contract negotiation committee for the union. In 1979, he joined the union side of the Joint, Health and Safety Committee. This committee was dedicated to providing a safe environment for everyone working inside the refinery. In 1990, he became Chairman of this committee and after serving for 11 years, he left the position. In addition, he attends the annual CUNA Governmental Affairs Conference, and represents AMOCO every year as the voting delegate at the Credit Union League's Annual Meeting. He never stops championing the credit union movement and believes in what AMOCO stands for.
Mr. McCrary retired from British Petroleum (now Marathon Petroleum) in 2005. He and his wife Dianne reside in Santa Fe, and have for over 28 years. Together they have two children and four grandchildren. He enjoys hunting, tending to his cows and spending quality time around the fire pit with his family.
Mr. McCrary's commitment and loyalty to AMOCO have proven to be pivotal factors in the growth of the credit union. To honor his countless contributions, AMOCO is dedicating the Santa Fe Branch to him in February 2019. His name and picture will be displayed for all who visit this branch, but his legacy is something that all current and future AMOCO members will continue to take joy in.
Applications and supporting documents must be submitted by March 31, 2020.