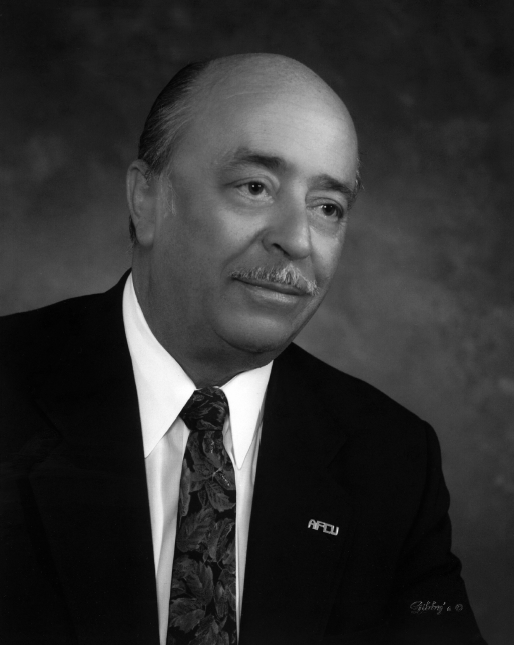 George F. Ballis was born in a town near Olympia, Greece in 1928, living through both the Worldwide Depression and WWII. In 1946 at the age of 18, he arrived in the United States and was reunited with his mother and siblings. Not speaking a word of English, he completed High School in Galveston graduating Salutatorian in 1949 and later attended the University of Houston. During this time, Mr. Ballis was exposed to the banking industry. He later worked for both Amoco Chemicals and Amoco Oil Refinery. While working at the refinery, he was elected Treasurer of the Board of Directors for AMOCO Federal Credit Union. As a result of his excellence, Mr. Ballis was offered the position of Assistant Manager and later promoted as CEO in 1973.
From Board Member to Assistant Manager to CEO, George F. Ballis dedicated 42 years of his life to AMOCO Federal Credit Union. Under his management as CEO, the credit union grew from 5 employees to 75 employees, 4,000 members to 40,000 members, and $8 million in assets to $260 million in assets. His strong promotional efforts, which included traveling over 2,000 miles from West Texas to the Canadian Border, resulted in significant growth of the credit union. Among 32 credit unions in the United States at the time, Mr. Ballis was recognized by the National Credit Union Association as instrumental in the development of AMOCO Federal Credit Union.
AMOCO Federal Credit Union honors Mr. George F Ballis for his dedication and commitment to the credit union. Without his leadership, the credit union would not be what it is today. Over the years, Mr. Ballis connected with his employees through care and compassion based on his belief, "To have a successful business, you have to be involved."
George F. Ballis will always be remembered for his legacy and heartfelt commitment to the members and employees of AMOCO Federal Credit Union. We choose to have a scholarship in his name because of his exceptional service to AMOCO Federal Credit Union. Mr. Ballis knew that all great things took hard work.
Applications and supporting documents must be submitted by March 31, 2020.